When you first choose a wedding song, make sure that all parties are happy with the final selections. While many people base their song selection off of the lyrics, just as many people want their dance to convey the overall theme of their wedding. If you have a rustic, classy country theme, it is fitting to also use a country song. However, if you are trying to convey something suave and metropolitan, maybe it would be better to dance to Frank Sinatra. Decide what you want in your wedding dance! Do you want it to be simple and elegant or a youtube sensation?
When making the final decisions, communicate your visions to the involved parties. Many times people choose a song for sentimental reasons, even if it doesn't fit with the theme of the wedding. These songs can range from a childhood lullaby to a rap song with important lyrics. Just because a song sounds too fast or slow, doesn't mean your dance has to be.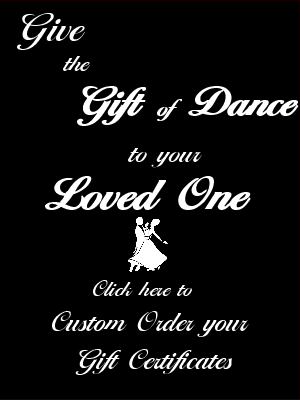 Regardless of your final decision, bring the music with you to your first dance lesson and see what your instructor says. You'd be surprised how tricky music can be. If you are still undecided or don't have a specific song in mind, you can choose from our selection where each song is sorted by dance.