Experience Community: Group Dance Classes
Ballroom Dance Experience is happy to offer a variety of different group dance classes including weekly Beginner's, Intermediate, Technique, and Formation group lessons. Students agree that group classes are a fun and affordable way to be introduced to the basics of ballroom dance. Students not only have the opportunity to meet new people but they also gain dance skills such as leading and following while navigating the dance floor. In Beginning Group Classes, instructors also teach social and people skills necessary to be confident at social or group functions. As such, students do not need a partner to attend any of our group dance classes. Instead, we have dance angels that have volunteered to assist beginners in need of a dance partner.
While most students decide to take the Beginner's course multiple times, they are able to move into Intermediate Classes or Technique Classes quickly. As a result, many students, even advanced dancers, will take group dance classes for years and learn more than just basic routines and patterns. Some advanced dancers will even take Beginner's classes as an opportunity to improve their technique and meet new dancers. With their help, you will be able to learn faster than a student without the assistance of a dance angel.
Group Dance Classes with Ballroom Dance Experience
No matter your dance level, Ballroom Dance Experience encourages students to take weekly group dance classes. We believe that group classes play a crucial role in your overall dancing and development. With the popularity of TV shows like "So You Think You Can Dance" and "Dancing with the Stars," communities have taken interest in learning ballroom dance so it is becoming more popular at social functions. Every day beginner and advanced dancers experience the benefits of dance in group settings. We ask that you allow Ballroom Dance Experience to be a part of yours.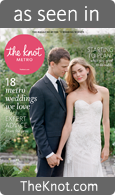 ---

Ballroom Dance Experience has Beginner's, Intermediate, Technique, and Showcase Group Ballroom Dance Classes.