When should we start taking dance lessons?
Most students begin taking dance lessons at least four to six months prior to their wedding. However, students who wish to learn more complex or numerous dances can begin earlier to allow enough time to gain 'muscle memory' to remember the dance steps. The sooner they begin also permits enough time to focus on other details as the wedding date gets closer. By the wedding day, they are able to relax and have fun on their wedding day. That being said, we get numerous students who call the week of their wedding looking to learn a survival dance to get them through their first dance. Ballroom Dance Experience assures you that it is never too late to learn dance steps even if it's the day of your wedding!
What type of wedding dance should we do? Should we choose the dance first or the music?
Your dance should reflect your character and personality. Many students who are looking for an intimate, romantic moment, choose a slow song to dance to. Some wish to have fun and celebrate, so they choose an upbeat song to entertain their guests.
If you are having a difficult time deciding between songs, we encourage you to discuss this with your instructor. Our professionals have experience with what works best in various wedding venues and themes. They will be able to help you choose the perfect wedding song and dance at a private lesson. 
If you have a specific dance in mind and are looking for a song to dance to you may refer to the Ballroom Dance Experience blog at "Choosing the Right Wedding Song" or our Wedding Resources.
Regardless of whether you have answers coming into your dance lesson, Ballroom Dance Experience guarantees that you will still have a full 45-minute lesson of actual dance time - even if you are only taking one lesson or need to ask questions.
How much do wedding dance lessons cost?
Prices vary according to the type and number of dance lessons you choose to take. First and foremost, we are proud to say that we are a no-pressure sales environment and that we allow you to choose the kind of lessons you want. You will not be paying for packages, only to find that you are unable to use all of the group classes or parties. By allowing the parties, group classes, and private lessons to be sold separately, you can customize your experience to what works best for you.
Ballroom Dance Experience suggests that wedding dance couples purchase an 'Introductory Wedding Program' which is two lessons (full 45-minutes of dancing) for $99. The price is the same whether you are an individual or a couple. We will be able to answer all of your questions in that first hour, and we guarantee that you will have a beginning, middle, and end for your wedding dance. More complex choreography or multiple dances would require more lessons. 
If you are interested in having your family or friends attend with you, we suggest Semi-Private wedding lessons. Prices are determined by the number of people in your group and the number of dances you wish to do. Oftentimes these groups will learn a few line dances or fast dances to accompany the main wedding dance.
If you are interested in learning a wide variety of dances and are looking into taking dance lessons in advance, we suggest the weekly group dance classes, which give you plenty of dance steps to dance the entire evening.  Wedding couples would be able to learn all the fast dancing and slow dancing necessary for their wedding. You can purchase lessons as an individual or a couple, so prices may vary, however, it is usually $12 per person for an hour.
Wedding Dancing on the Beach
What should we wear to our first wedding dance lesson?
Ballroom Dance Experience recommends that students wear their wedding shoes to their dance lessons. If you are unable to bring your wedding shoes, please bring ones that will have a similar height or feel. If you don't have similar shoes or if you haven't decided on the perfect shoe to accompany your dress, we recommend a pair of shoes with suede or hard-soled bottoms so that it will be much easier to turn and move on the dance floor.
Ballroom Dance Experience can also custom order wedding dance shoes if you haven't purchased any yet.
 
At some point during the duration of your lessons, we recommend that ladies wear a practice skirt that is the same length as your wedding dress. It is as helpful for the gentleman as it is for the lady to have at least one lesson with a skirt before the wedding day.
Does Ballroom Dance Experience offer dance classes for the wedding party?
Yes, we do! We love it when people want to dance with their father, mother, spouse, and all wedding guests. For parties greater than two and less than ten, we suggest that you check out our Semi-Private lessons. If the group is greater than ten, we can host your party as a special event, meaning that we will be able to provide music and instruction at a location of your choice.
How should we schedule our first wedding dance lesson?
You may call the Ballroom Dance Experience at (614) 642-8688 to schedule your first lesson, or you may send us an email with your inquiry.
Ballroom Dance Experience provides Wedding Resources for dancers getting married.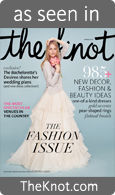 ---