Experience Precision: Ballroom Technique and Formation Lessons
Formation and Showcase Dance Class Series- Ongoing
One of the more unique classes Ballroom Dance Experience offers is a Formation and Showcase Dance Class. Unlike the Beginner's and Intermediate Class, groups of students choose to meet once a week to learn a choreographed dance they have selected. The dance can be one typically not taught in conventional ballroom classes, such as the Peabody or Samba, or can be a dance that students like to learn more about such as swing or tango.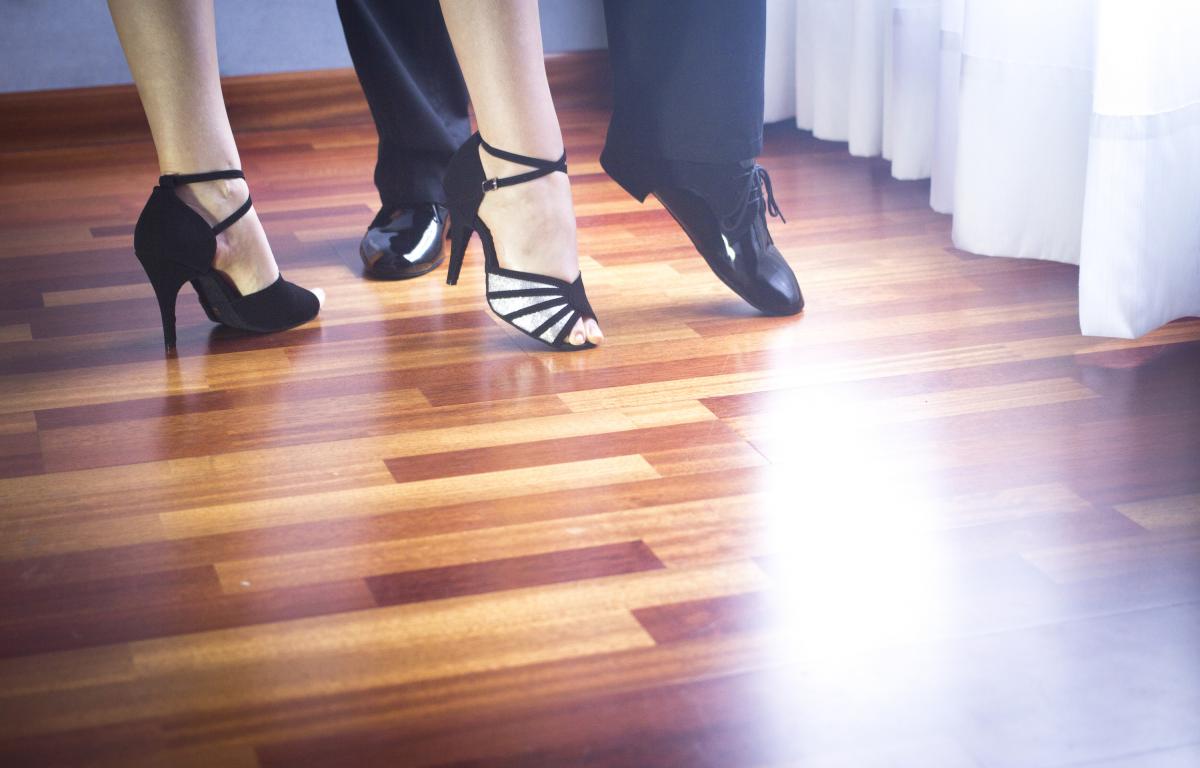 Learning Tango Steps in an Intermediate Class
Formations and Showcases allow students to advance the quality of their dancing as they are exposed to more in-depth information. Repetition of the movements becomes ingrained in body memory and is consequently transferred to other dances. Many students, who take group and/or private lessons, enjoy having the opportunity to learn unique dances in a social environment. It is also good for beginners who don't feel ready to take the Intermediate Class but want to learn more than is offered in the Beginner's Class.
Each new Formation series starts again about every six months and a new song and choreography are chosen.
Technique Dance Classes- Ongoing
Ballroom Dance Experience is proud to offer a Technique Dance Class for students looking to improve. While many of the students are competitive or formation dancers, there are just as many social dancers. In fact, beginning dancers have found themselves enjoying the class.
The Technique Dance Class is an opportunity to move beyond the steps and learn what makes ballroom dancing look and feel good. Areas of dance taught include, but are not limited to music, connection, leading and following, swing, sway, rise and fall, footwork, hip and leg action. Regardless of your level, students leave with the information needed to become accomplished dancers.  
Find our Weekly Technique and Formation Group Class Schedule Here
---

Give the Gift of Dance: Group Ballroom Dance Lessons Make the Perfect Gift for Beginning Dancers.