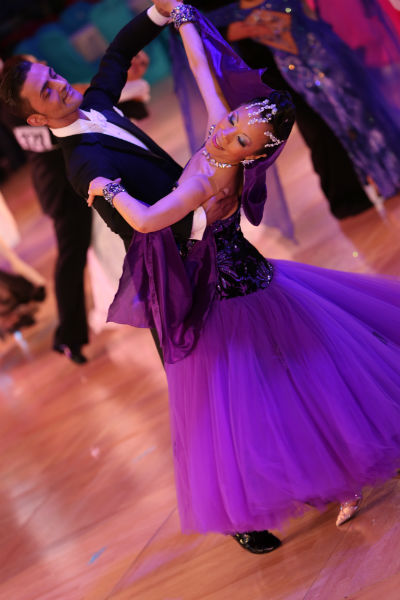 Gift Certificates are a wonderful way to bring dance to your friends, loved ones, and even acquaintances. Unlike conventional gifts, ballroom dancing gives people the opportunity to spend fun, quality time with someone they enjoy.
Ballroom Dance Experience stays true to its word and allows you to custom order your gift cards according to the needs of the gift receiver.  Purchases can be made for any amount in any combination of the following:
Or let your loved-one choose what kind of lessons they would like to take
Gift Certificates can be mailed immediately to the recipient, however, Ballroom Dance Experience understands that many people like to give the gift certificate in person. Simply tell us the address you would like it sent. We will ensure that either you or your loved one will receive the gift card in a timely manner -even if it's Christmas Eve! 
If you have never danced before and are unsure what type of class to give your loved one, we suggest our introductory offer of two full forty-five minute private lessons for $70. Private lessons will ensure a quality experience and will allow the instructor to accommodate the needs of the student. If your loved one is already dancing with us, the gift certificate will be credited to their current lesson plan.
Gift Certificates will include instructions on how to redeem their certificate. You may also call to redeem at (614) 642-8688 or email us at our contact page.
All Gift Cards will be valid for two years from the purchase date. Certificates are not redeemable for cash. Introductory rates for both group classes, semi-private lessons, private classes, or wedding lessons are only applicable to new students. If your loved one is already enjoying dance lessons, typical rates apply for those classes.
We want to ensure that you have a quality experience during your time with us. Please, let us know if you have questions about private, wedding, or ballroom lessons.
---