Create an Unforgettable Moment
Your wedding dance is a special moment, not only for you, but also for your family and friends. Whether it is a father-daughter dance, mother-son, or the lucky couple itself, your dance should convey your personality. Our top priotity is to make you comfortable dancing to the song of your choice. Every dance is customized for you, and your vision.
Whether you are wanting a classic, elegant dance that is sophisticated and romantic, an enthralling, captivating dance that is 'YouTube' worthy, or a 'survival dance' so that you can avoid looking ridiculous, you will feel more confident. The benefits of your wedding dance will extend beyond your one song, as you will be able to spend quality time with your partner as well as be able to learn a few simple steps that will not only get you through one dance, but the entire night.
Whether you are looking to celebrate with your family and friends or are looking to share it with your spouse, taking your first steps together is an important moment. Make sure that you are moving with confidence and grace.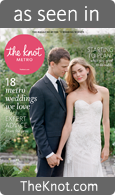 Resources at your Request? Register now or visit our Blog.